HERMES is a clinical, computerized, professional
audiometer, featuring two independent channels.
It allows to execute high-precision tests, such as:
› Pure tone audiometry (By air, bone conduction, or free field)
› Speech Audiometry
› Supraliminal tests
Compactness, elegant design and light weight allow
to perform tests in all the possible conditions, and to respond to
the professional needs of portability.
Usable in any professional environment, thanks to the USB power supply and the
predisposition to be easily interfaced with an audiometric booth.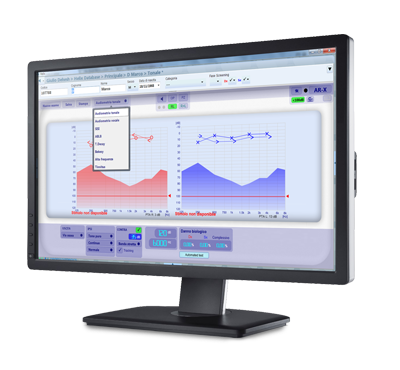 Highlights
HELIX: easy management of the patient clinical history
HELIX securly and easily manages personal and clinical patient data, thanks to:
— Account creation with selectable access rights
— Customizable folders, to coordinate patients according to many operational needs
— Statistics related to the need for automated screening and clinical management practices
— Execution, visualization and management of patient tests, by different devices and from a single application
— Customizable and intuitive diagnostic report
— Image and video storage from other devices
Highlights
Why choosing a PC-Based audiometer?
The use of a PC-based audiometer like HERMES presents considerable advantages compared to stand-alone audiometers, among which:
— Easy to use. The tests are performed in just a few clicks, thanks to a intuitive and user-friendly software interface, ensuring on the other hand the highest precision and professionalism of test
— Display and management of audiograms on full screen rather than LCDs
— Quick, safe and unlimited data storage
— Saving on time execution and test reporting , optimizing resources
— Significant savings in technical support and maintenance
Highlights
HERMES PRO for the ENT department and the private practice
HERMES is a clinical class I audiometer equipped with all the essential functions for hospital clinical practice, like:
- Pure tone and speech audiometry for air and bone conduction , also available with optional high frequency transducers
- Supraliminal tests
- Automatic audiometry
- Automatic Environmental Noise monitoring available both for manual and automatic pure tone audiometry test
- Ability to centrally manage data from multiple departments or private operative sites
Highlights
HERMES LIGHT for the hearing aid professional
HERMES can meet the needs of the hearing aid professional, thanks to its dimensions and clinical performance in the measurement. A NOAH compatible version will also be available from December 2015, by a simple software upgrade.
From the distinctive features, HERMES allows a very fast automatic audiometry, and it becomes ideal to be combined with hearing-aids particularly focused on Tinnitus, thanks to its innovative Tinnitus Test, available with the High Frequency option
Highlights
HERMES BASE for the occupational doctor
HERMES has a version dedicated to the occupational doctor, responding to the specific needs of that field, such as:
— Automatic pursuant to Law calculations
— Pure tone audiometry by Air and Bone Conduction
— High portability, thanks to its small size
— Power supply directly by USB port on the Tablet, Laptop, or Desktop, for versatile use in relation to different operative variabilities
— Automatic Calculations : PTA , biological damage , Merluzzi
— Secure database and automatic data sharing and reporting from multiple locations , for added savings of time and resources
Helix: The Software
HELIX includes the module to efficiently perform tests by using HERMES.
It ensures the full professional management of medical records, into a single, user-friendly software solution.
HELIX allows to visualize and exploit the advantages of the whole patient clinical history, to be archived into a single computer, or shared with several operative locations, by the HELIXNET licence.


read more about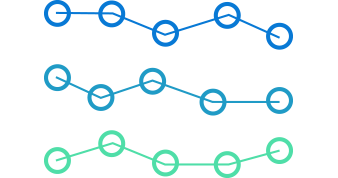 dettaglio-del-diagramma
**
specifications
aux 1/2
talk over
BC
usb port
in/out
PAT
TLK B
FF
R
L
power led