Approach to research
and development
Are you a SW or HW developer?
Are you a researcher or a doctor?

read more
IDEA ENGINEERING
CLINICAL VALIDATION
COMPETITIVE PLACEMENT ON
INTERNATIONAL MARKETS
Relationships with Universities
Hedera Biomedics S.r.l. actively collaborates with universities on an international scale, in order to implement innovative ideas for the benefit of daily clinical practices. The transition from the Idea to the finished product is the result of a tested and dedicated development model. It ensures international market positioning, thanks to the collaboration and expertise in technology development, design, communication and marketing.
THE BUSINESS MODEL
In the field of R&D, the synergy between doctors and developers leads to the production of highly innovative made in Italy devices, characterized by an excellent price-quality ratio. This goal is ensured by the combined attention to design, ergonomics, HW and SW expertise and diagnostic efficiency.
Our focus on the post-sale customer service both directed to the distribuors and to the end users are the distinctive features that constitute Hedera Biomedics.
for further information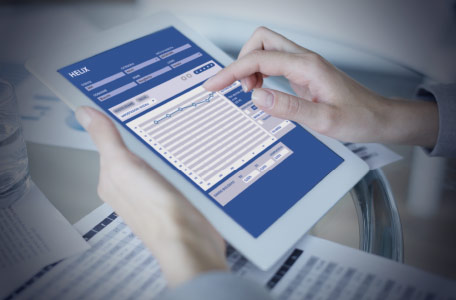 Opinion Leaders
Thanks to its development method, Hedera Biomedics offers its collaboration to international health-care specialists and researchers, supporting them all with technologically innovative solutions and constructive listening aimed to the contribution on research, development and realization of facilities to meet world-wide daily clinical challenges.